Dream One
aka Nemo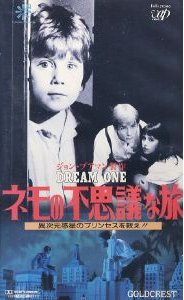 It co-stars Harvey Keitel, Carole Bouquet, Mathilda May
and Charly Boorman, who's father John also produced the film.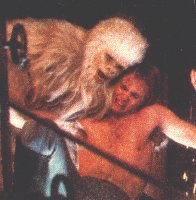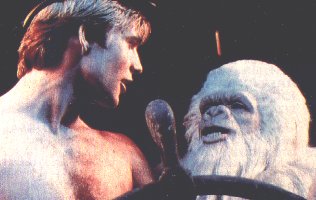 Thanks to Tess for the last 3 pictures

Sky Movies Review
This exotic-looking fantasy about a boy whose dreams become confused with incidents and characters from his favourite book, Jules Verne's '20,000 Leagues under the Sea', was a real family affair for director John Boorman's clan. Not only did Boorman produce it; his sister, Telshe, co-wrote the (mostly unintelligible) script, and children Katrine and Charley make appearances in the acting stakes. The director responsible for this farrago is Arnaud Selignac, who was Boorman's assistant director on 'Excalibur'. His indecisiveness, coupled with acting that ranks from just passable to awful (Harvey Keitel as a Zorro-like hero) leads to an irritating, uneven tone. But the production design, especially the submarine, is top-notch.